Volunteering by Janet Tootil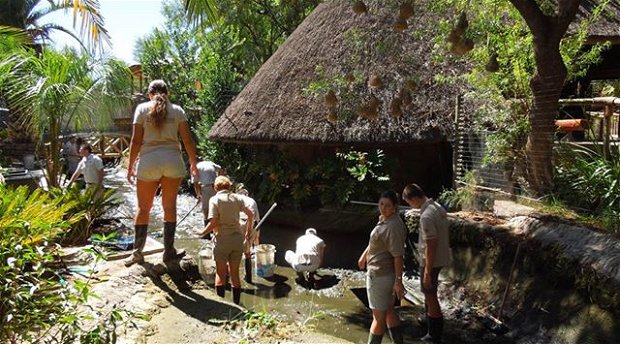 I volunteered here in 2015 and also just 1 week ago and both experiences were amazing. Show that you want to learn and that you care about the animals and all the staff have all the time in the world to talk to you, explain and answer your questions (and I ask a lot).
The love and care and consideration they show to these animals in a captive environment to enhance and expand the knowledge of every visitor is boundless - from the facility zoological director to the groundsmen to the animal food prep kitchen. They understand that the animals are not their of their own free will and cater to their needs each and every day and it shows in the animals. They are content, in excellent condition and a delight to visit. I cannot praise them enough.

Their encounter programme seeks to extend the interaction with carefully selected ambassador animals to enhance the bond we feel with them and to make us want to conserve them all the more from the rapacious world we live in. We owe it to future generations.

The programme is highly ethical - if the animals show ANY signs of distress the programme is suspended until they are feeling better. Meeting the lemurs, the serval, all the cheetahs even the snake and Tegu lizard are privileges. Part of the volunteer programme is to assist with the encounters. The sheer joy, emotion, heart racing moments the visitors experienced touched me beyond belief and made me realise just how lucky I was to participate in the programme.

It isn't all cuddly bits - we cleaned out the Lemur Falls river, you clean their enclosures and make their enrichment items - which can be less than fragrant! - to engage their minds and provide fascinating experiences within themselves.

I enjoyed every moment of my 6 weeks volunteering. I am 60 and would do it again in a heartbeat.
Thank you to all from the bottom of my heart.
Wrote on TripAdvisor
blog comments powered by

Disqus